"All thy children shall be taught of the Lord; and great shall be the peace of thy children." – Holy bible, Isaiah 54:13
SUNDAY SCHOOL HOURS
10:30 – 11:30am
Come and discover who God is, how we know God exists, how to understand our relationship to God, and how to realize our divine purpose.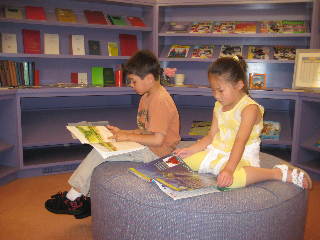 Join our lively discussions that illuminate the Bible and the writings of Mary Baker Eddy in ways that are relevant and healing in our lives today.  In weekly classes, students learn about the Bible, including history and characters, the 10 Commandments, the Beatitudes, the Lord's Prayer, and Jesus' life and healings.  As well, students learn how to pray, how to listen to God, how to feel God's love and ever-presence in their lives.  Students are introduced to the Christian Science textbook, Science and Health with Key to the Scriptures, by Mary Baker Eddy.  Sunday School is a wonderful way to discover that God is always with us — guiding, guarding, and loving!
All children, up to the age of twenty are welcome.  Children who are too young for Sunday School are lovingly cared for in our Children's Room which is available at each of our services.
TMC—The Mother Church—is the hub of the international Christian Science community in Boston, MA, USA. The church was founded by Mary Baker Eddy in 1879 to further the spiritual method of healing practiced by Christ Jesus and the early Christians.
The tmcYOUth program is a diverse online community.  This is a place to share ideas, questions, and creativity with others.  Everyone is welcome.